Special Webinar With MG Ross Coffman on Digital Tech & Operational Concepts in INDOPAC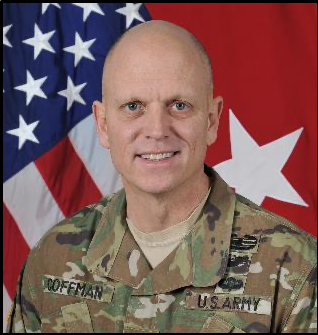 Increasingly, the focus of U.S. defense planners is being drawn to developments and military capabilities in the Indo-Pacific region. On Monday, March 15, 2021 Major General Richard Coffman, USA, Director of the Army Futures Command's Next-Generation Combat Vehicle (NGCV) Cross-Functional Team, will join CSBA for a remote discussion of the role new armor systems could play in that region. Coffman will also provide an update on development efforts for several NGCV vehicles and how the Army is using innovative measures to drive artificial intelligence, robotics, and autonomous systems into its procurement process.
MG Richard "Ross" Coffman is serving as Director of the NGCV CFT located at the Detroit Arsenal in Warren, MI. His company grade years were spent with the 3rd Armored Cavalry Regiment, 2nd Cavalry Regiment, and the NTC Operations Group. He served as a field grade officer in the Joint Interagency Task Force South (JIATF-S), the 1st Armored Division, the National Training Center, and twice with the 3rd Infantry Division. Prior to his current assignment, MG Ross served as the Deputy Commanding General for Maneuver in the 1st Infantry Division with duty in Eastern Europe. His civilian education includes a Bachelor degree from Centre College, an MBA from Embry Riddle University, and a Graduate Fellowship at Harvard's Kennedy School of Government.
Dr. Chris Bassler, CSBA Senior Fellow, will moderate the discussion, which will begin at 2:00 PM EDT via Zoom. Please register below to attend this important look into how the Army is aligned with contemporary and emerging operational defense concepts.
Register in advance for this webinar.
After registering, you will receive a confirmation email containing information about joining the webinar.