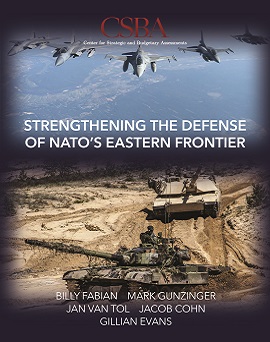 On Monday, November 4, CSBA hosted a seminar with LTG Charles D. Luckey, USAR, Chief of the Army Reserve and Commanding General of the U.S. Army Reserve Command, along with members of the OCAR staff and the Strategic Outreach Chief of the Army Futures Command, John T. Bolger III.
The wide-ranging and interactive session featured General Luckey's views on the current outlook for the Army Reserve, talent development for the Total Force in the 21st Century, and the Reserve footprint in Europe.
CSBA President Tom Mahnken, Senior Fellow Jan van Tol, and other members of the CSBA team briefed on CSBA's research agenda, a recent project on the defense of NATO's Eastern frontier, and CSBA's Strategic Choices Tool, among other topics.