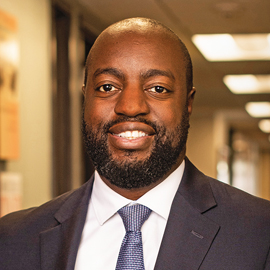 Washington, January 20, 2021 – The Center for Strategic and Budgetary Assessments is proud to congratulate David Zikusoka, CSBA's Research Fellow in Aerospace Studies, on his selection as Special Assistant, Office of the Assistant Secretary of Defense for Space in the Office of the Undersecretary of Defense for Policy. Zikusoka joined CSBA in February 2020 and helped lead CSBA's research activities with a focus on the military applications of space, information technology, and cyberspace. Prior to joining CSBA, he was a Policy Director with the U.S. Cyberspace Solarium Commission, and he previously served in the Department of Defense and in the Office of the Vice President.
CSBA President and CEO Dr. Thomas G. Mahnken said, "Dave is an outstanding defense policy professional, and he is a perfect choice to help stand up the Biden Administration's organization within the Office of the Secretary of Defense to oversee the Department's vital mission in the space domain. We will miss Dave's analytical acumen and good cheer, but his colleagues in the Pentagon will now be the welcome beneficiaries of his deep expertise and insight."
Zikusoka is the most recent in a long line of CSBA leaders who have joined government in key defense and national security positions since its founding more than 25 years ago. The Center for Strategic and Budgetary Assessments (CSBA) is an independent, nonpartisan policy research institute established to promote innovative thinking and debate about national security strategy and investment options. CSBA's assessments focus on key questions related to existing and emerging threats to U.S. national security, and its goal is to enable policymakers to make informed decisions on matters of strategy, security policy, and resource allocation.