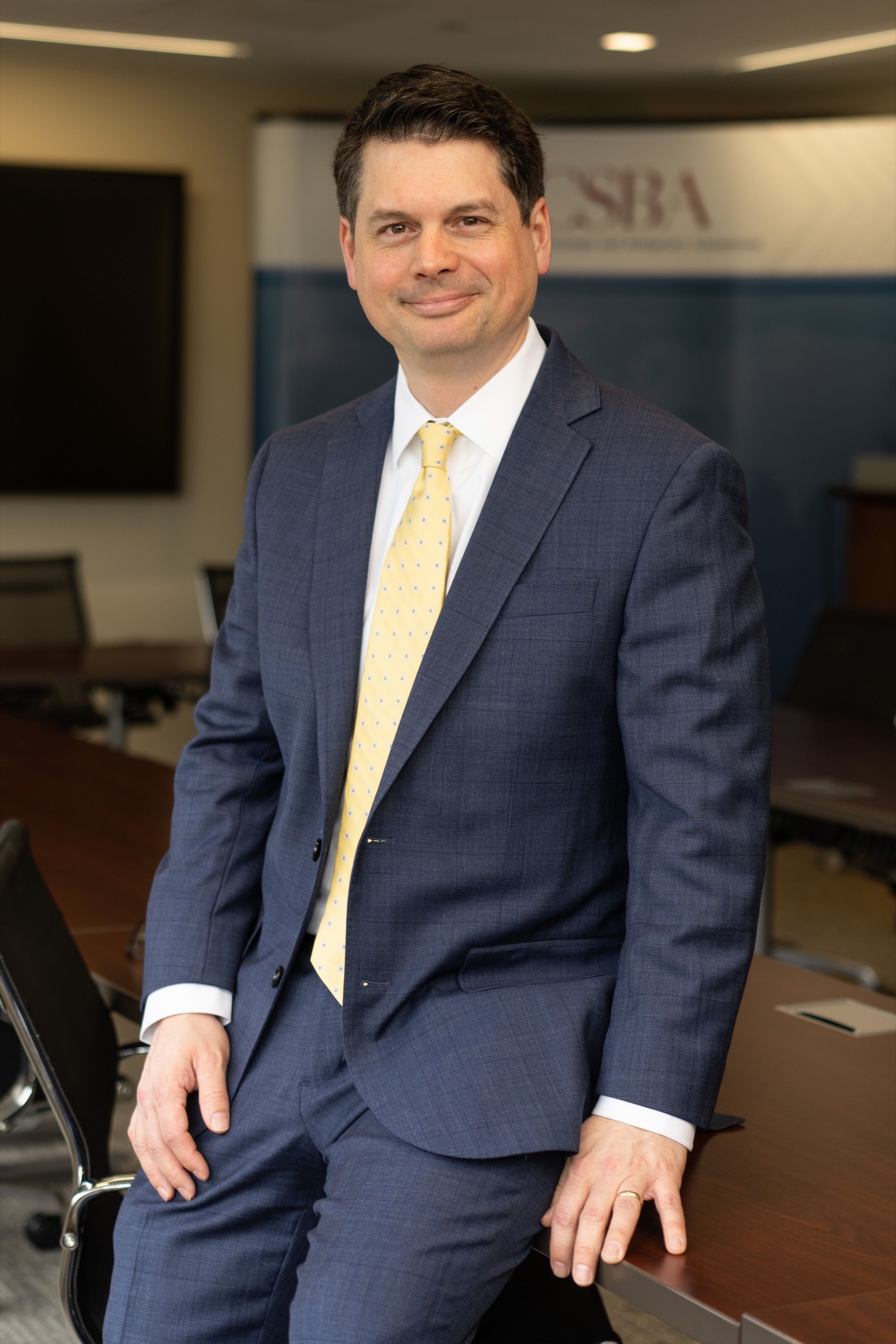 Washington, DC, March 13, 2023 – The Center for Strategic and Budgetary Assessments (CSBA), one of the nation's premier institutions for understanding competition and conflict, is pleased to announce that Captain Thane Clare, (USN, Ret.) has joined the Center as a Senior Fellow. He will support a wide range of CSBA's work, including on naval, air, and space power, strategic and defense planning for great-power competition, as well as the nexus between operational planning and defense acquisition.
"Thane brings with him a wealth of practical experience as a strategic planner, defense analyst, and team leader," said CSBA President and CEO, Dr. Thomas G. Mahnken. "We are delighted that he has chosen to join us and apply his considerable talents to the work we do on current and emerging security issues," he added.
Prior to joining CSBA, Dr. Clare served in the U.S. Navy for 25 years, retiring in January 2023 with the rank of Captain. His final posting was as Branch Head, Navy Analytics, in the Office of the Chief of Naval Operations. Immediately prior to his final tour, he served as a Strategic Plans Advisor in the Office of the Secretary of Defense. He twice served as a Commanding Officer (CO) at sea: first as CO of the coastal patrol ship USS Whirlwind (PC 7), deployed to the Persian Gulf for the defense of critical Iraqi oil infrastructure, and most recently as CO of USS Mustin (DDG 89), forward deployed to Yokosuka, Japan and operating in the East and South China Seas, Philippine Sea, Pacific Ocean, and adjacent waters. He received his M.A. and PhD in Government (International Relations) from Georgetown University, where he also earned a separate M.A. in Security Studies from the Walsh School of Foreign Service. He received his B.A. in Psychology from The College of William & Mary.
ABOUT THE CENTER FOR STRATEGIC AND BUDGETARY ASSESSMENTS
CSBA is an independent, nonpartisan policy research institute established to promote innovative thinking and debate about national security strategy and investment options. CSBA's assessments focus on key questions related to existing and emerging threats to U.S. national security, and its goal is to enable policymakers to make informed decisions on matters of strategy, security policy, and resource allocation.
Media Contact: Michael Thadani, 202-719-1613, mthadani@csbaonline.org