Former Vice Chairman, Joint Chiefs of Staff to Bolster Governing Board
Washington, DC, December 21, 2020 – The Center for Strategic and Budgetary Assessments (CSBA), a premier institution for understanding the future of international competition and conflict, today announced the election of General Paul J. Selva, USAF, (ret.) to its Board of Directors. Gen. Selva, who retired from the U.S. Air Force in 2019, joins the CSBA Board following a distinguished 39-year military career culminating in his service as the 10th Vice Chairman of the Joint Chiefs of Staff, the nation's second highest-ranking military officer. He will join a team of distinguished military and civilian thought leaders that supports CSBA's mission through organizational vision and governance.
According to Barbara Humpton, Chair of CSBA's Board of Directors, "CSBA's Directors were unanimous in their support for Paul Selva joining our Board. The health of our national security institutions – both government and in the private sector – depend upon individuals with a command of strategic art and science, deep understanding of emerging technology and concepts, and management acumen. Gen. Selva personally embodies his service's core values of Integrity First, Service Before Self, and Excellence in All We Do. Our entire organization will be strengthened by his insights and engagement."
Gen. Selva is a 1980 graduate of the U.S. Air Force Academy and has received graduate degrees from Abilene Christian University and Auburn University. A command pilot with more than 3800 hours in a range of transport and refueling aircraft, he has served as Commander of the United States Transportation Command and the U.S. Air Force's Air Mobility Command. Among many other career assignments, Gen. Selva was Vice Commander of Pacific Air Forces, Assistant to the Chairman of the Joint Chiefs of Staff, and Director of Air Force Strategic Planning. He currently serves on the Board of Trustees of The Aerospace Corporation.
ABOUT THE CENTER FOR STRATEGIC AND BUDGETARY ASSESSMENTS
The Center for Strategic and Budgetary Assessments (CSBA) is an independent, nonpartisan policy research institute established to promote innovative thinking and debate about national security strategy and investment options. CSBA's assessments focus on key questions related to existing and emerging threats to U.S. national security, and its mission is to enable policymakers to make informed decisions on matters of strategy, security policy, and resource allocation.
Media Contact: William Bodie, 202-719-1358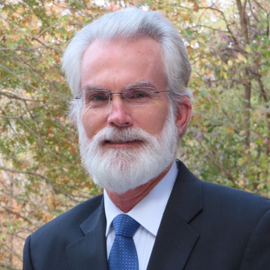 Paul J. Selva