The heart of CSBA is its staff of uniquely qualified defense experts who conduct in-depth strategic and budgetary analyses.
Showing search results for "n"
Nelson M. Ford
Board Member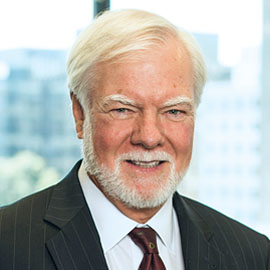 Nelson M. Ford is the former President and CEO of LMI, a government consulting firm. Prior to joining LMI in 2009, Mr. Ford was Under Secretary of the Army. Previous to this position, he held a number of positions in the Department of Defense, including Assistant Secretary of the Army for Financial Management and Comptroller. From 1997 to 2000, he was President and CEO of Clinipad, a manufacturer of disposable medical products. During the 1990s, he was Chief Operating Officer of Georgetown University Medical Center. During the 1980s, Mr. Ford was a partner with Coopers & Lybrand, providing strategic and financial consulting services to a wide range of healthcare clients. During the 1970s, he was the Executive Secretary of the Health Care Financing Administration and worked on health policy matters in the Office of Management and Budget. Mr. Ford holds a bachelor's degree in history from Duke University, a master's in education from the University of Delaware.