The heart of CSBA is its staff of uniquely qualified defense experts who conduct in-depth strategic and budgetary analyses.
Showing search results for "b"
Barbara Humpton
Chairperson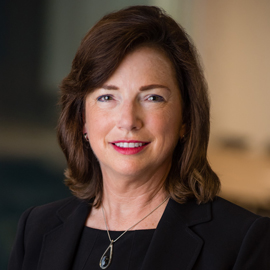 Barbara Humpton serves as Chief Executive Officer of Siemens USA, using its global leadership in engineering and technology innovation to meet America's toughest challenges, delivering solutions for industry, hospitals, utilities, cities, and manufacturers: from efficient power generation, to digital factories and oil and gas fields, to medical diagnostics, to locomotives, to next-generation software used in every phase of product development.
Prior to joining Siemens USA, Humpton served as President and CEO of Siemens Government Technologies, Inc., a Federally-compliant U.S. organization structured to support government initiatives, as well as Vice President at Booz Allen Hamilton where she was responsible for program performance and new business development for technology consulting in the Department of Justice and Department of Homeland Security. Earlier, Humpton was a Vice President at Lockheed Martin Corporation with responsibility for Biometrics Programs, Border and Transportation Security and Critical Infrastructure Protection, including such critical programs as the FBI's Next Generation Identification and the TSA's Transportation Workers' Identification Credential.
Humpton is a graduate of Wake Forest University with a degree in Mathematics. She resides in Washington, DC with her husband David.