The heart of CSBA is its staff of uniquely qualified defense experts who conduct in-depth strategic and budgetary analyses.
Showing search results for
Anita Antenucci
Board Member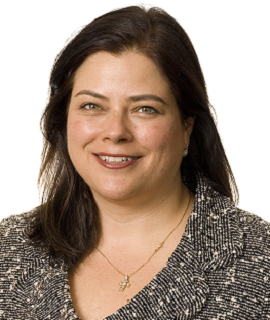 Ms. Antenucci is a Senior Managing Director and leads Houlihan Lokey's Aerospace • Defense • Government practice - a leading global investment bank with expertise in mergers and acquisitions, capital markets, financial restructuring, valuation, and strategic consulting. Antenucci has two decades of investment banking experience, including M&A, financing, and valuation. She has worked on the buyside and the sellside for an array of Fortune 500 and international companies, small-caps, entrepreneurs, and private equity owners. Her clients have included most of the world's leading aerospace/defense contractors. Before joining Houlihan Lokey, Antenucci served as the Co-President and Managing Director of Quarterdeck Investment Partners, a boutique M&A advisor to the aerospace, defense, and government services industries. With degrees from Johns Hopkins' School of Advanced International Studies and Northwestern University, Antenucci is on the Executive Committee of the Board of Trustees of the Shakespeare Theatre Company, the Board of Directors of the Space Foundation, the Board of the National Guard Youth Foundation, and CSBA. Antenucci is based in the firm's Washington DC office.
Phil Davidson
Board Member
J. Randy Forbes
Board Member
Adam Frankel
Board Member
Barbara Humpton
Chairperson
Laurence Zuriff
Board Member